This morning I had the honour to attend the Inauguration ceremony of the 2022-23 Academic Year at Università Cattolica del Sacro Cuore, Rome campus.
Combining questions about a person's health with data from smartwatch sensors, a new app developed using research at Princeton University can predict within minutes whether someone is infected with COVID-19.
Ecco il podcast della mia intervista per Radio Popolare sul tema del primo trapianto con cuore di maiale geneticamente modificato eseguito dai chirurghi dell'University of Maryland Medical Center a Baltimora
Major project result of fundraising efforts by former Rome mayor Ignazio Marino.
Rome and Philadelphia are more than 7 thousand kilometers apart, but former Mayor Ignazio Marino still thinks about the Capital ...
Hepatic hematoma is a rare but possible complication of ERCP. We describe the case of a 75-year old man with a large, 8 × 12 cm, sub-capsular and intra-parenchymal hematoma post ERCP, affecting the right liver segments and treated conservatively.
Since the first human liver transplant performed in 1963 by Thomas Starzl, many advances in surgical techniques and immunosuppressive therapy have helped to increase the numbers of women who undergo allogenic organ transplantation each year ...
Chronic rejection affects the long-term survival of solid-organ transplants, accounting for an incidence of between 5% and 10% after intestinal/multivisceral transplant. Because of unclear symptoms and signs and endoscopic findings, the diagnosis is ...
The question of whether health care inequities occur before patients with end-stage liver disease (ESLD) are waitlisted for transplantation has not previously been assessed. To determine the impact of gender, race and insurance on access to ...
In June 2001, a 17-year-old girl was involved in a high-speed motorcycle crash. She was taken to a local hospital, where multiple large, actively bleeding lacerations of the spleen and right lobe of the liver were found. A splenectomy was performed and...
Today I went back to Via dei Fori Imperiali to experience an exceptional experiment patented by Invisible Cities
di Ignazio Marino, aprile 2022
The legalization of cannabis is an urgent and necessary initiative to take an important market away from criminal associations.
di Ignazio Marino, febbraio 2022
La legalizzazione della cannabis è una urgente e necessaria iniziativa per sottrarre un mercato importante alle associazioni criminali.
di Ignazio Marino, febbraio 2022
È vero che gli italiani possono accedere a elezioni in cui è garantita la pluralità di partecipazione e la certezza dei dati, ma le diverse leggi elettorali negli ultimi 15 anni hanno di fatto garantito ai leader di partito la scelta dei candidati.
di Ignazio Marino, febbraio 2022
I took part in a global health forum organised by Jefferson medical students to talk about how Italy has dealt with and managed the pandemic crisis
di Ignazio Marino, febbraio 2022

Prof. Ignazio Marino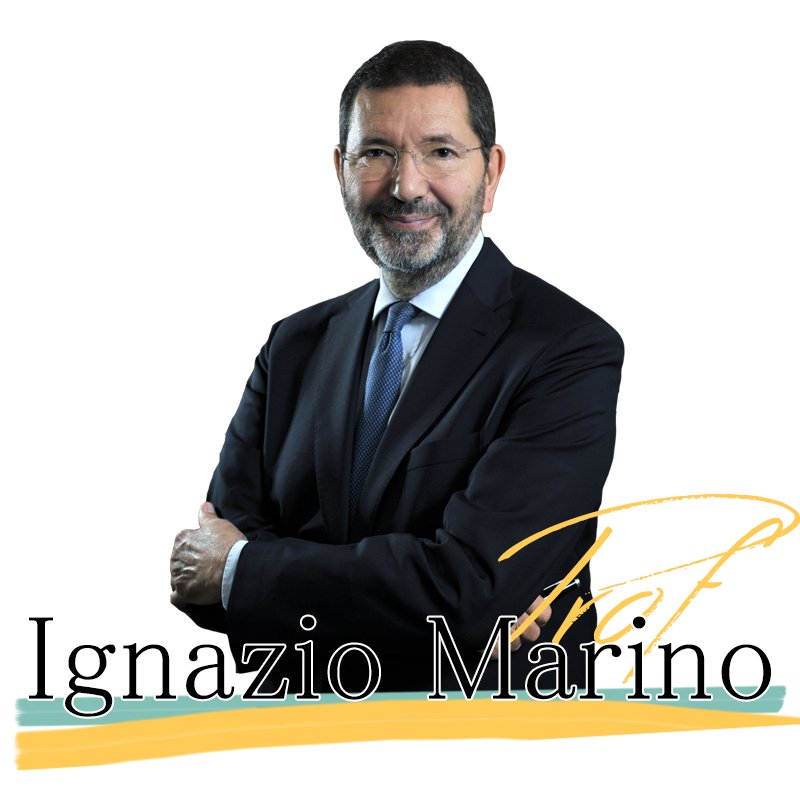 06.60301809
profmarinoignazio@gmail.com
Prof. Ignazio Marino Home page
:
profignaziomarino.com
Facebook Prof. Ignazio Marino
Twitter Prof. Ignazio Marino
LinkedIn Prof. Ignazio Marino
Youtube Prof. Ignazio Marino
Flickr Prof. Ignazio Marino
Viadeo Prof. Ignazio Marino
Tumblr Prof. Ignazio Marino
Blogger Prof. Ignazio Marino
Xing Prof. Ignazio Marino
Pinterest Prof. Ignazio Marino