This morning I had the honour to attend the Inauguration ceremony of the 2022-23 Academic Year at Università Cattolica del Sacro Cuore, Rome campus.
Combining questions about a person's health with data from smartwatch sensors, a new app developed using research at Princeton University can predict within minutes whether someone is infected with COVID-19.
Ecco il podcast della mia intervista per Radio Popolare sul tema del primo trapianto con cuore di maiale geneticamente modificato eseguito dai chirurghi dell'University of Maryland Medical Center a Baltimora
Major project result of fundraising efforts by former Rome mayor Ignazio Marino.
Rome and Philadelphia are more than 7 thousand kilometers apart, but former Mayor Ignazio Marino still thinks about the Capital ...
ITALIAN SCIENTISTS HAVE LONG LAMENTED THE lack of resources, political attention, and meritocracy in assigning taxpayers' money...
Three decades of illegal practices of waste dumping and consequent environmental abuse have made the Campania Region, Southern Italy, a unique case in the context of wasterelated health outcomes. Scientific evidence is mounting in support of a ...
Immunosuppression has been sporadically discontinued by noncompliant liver allograft recipients for whom an additional 4 1/2 years of follow-up is provided
We correlated donor and recipient factors with graft outcome in 436 adult patients who underwent 462 liver transplants. Donor variables analyzed were age, gender, ABO blood group, cause of death, length of stay in the intensive care unit...
Ten patients received liver transplants for unresectable epithelioid hemangioendothelioma (EHE). At the time of transplantation, four patients had microscopic metastases to the hilar lymph nodes, and one of the four also had metastases to a ...
Today I went back to Via dei Fori Imperiali to experience an exceptional experiment patented by Invisible Cities
di Ignazio Marino, aprile 2022
The legalization of cannabis is an urgent and necessary initiative to take an important market away from criminal associations.
di Ignazio Marino, febbraio 2022
La legalizzazione della cannabis è una urgente e necessaria iniziativa per sottrarre un mercato importante alle associazioni criminali.
di Ignazio Marino, febbraio 2022
È vero che gli italiani possono accedere a elezioni in cui è garantita la pluralità di partecipazione e la certezza dei dati, ma le diverse leggi elettorali negli ultimi 15 anni hanno di fatto garantito ai leader di partito la scelta dei candidati.
di Ignazio Marino, febbraio 2022
I took part in a global health forum organised by Jefferson medical students to talk about how Italy has dealt with and managed the pandemic crisis
di Ignazio Marino, febbraio 2022

Prof. Ignazio Marino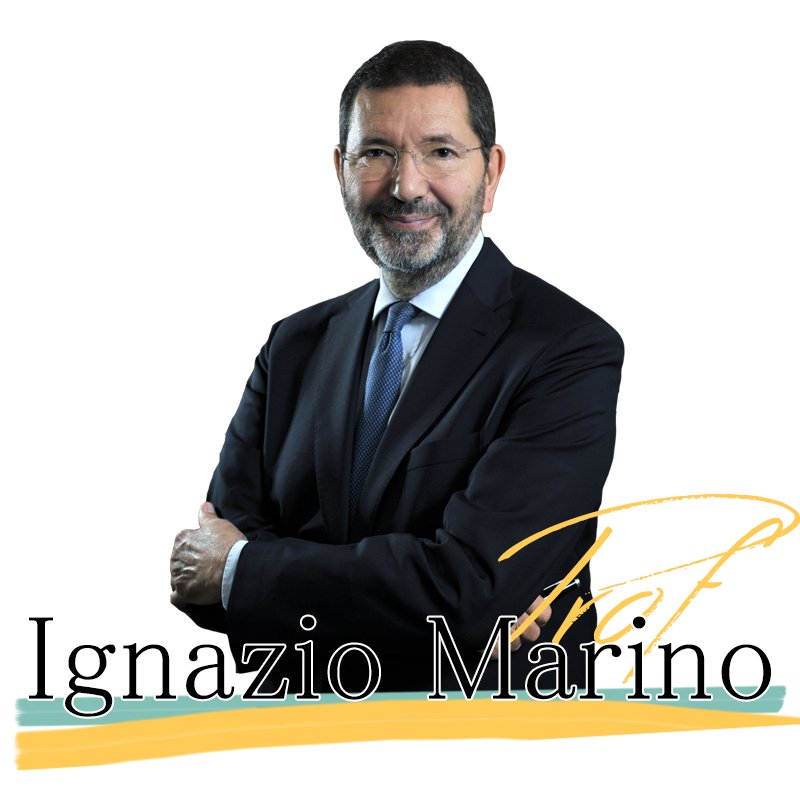 06.60301809
profmarinoignazio@gmail.com
Prof. Ignazio Marino Home page
:
profignaziomarino.com
Facebook Prof. Ignazio Marino
Twitter Prof. Ignazio Marino
LinkedIn Prof. Ignazio Marino
Youtube Prof. Ignazio Marino
Flickr Prof. Ignazio Marino
Tumblr Prof. Ignazio Marino
Blogger Prof. Ignazio Marino
Xing Prof. Ignazio Marino
Pinterest Prof. Ignazio Marino