This morning I had the honour to attend the Inauguration ceremony of the 2022-23 Academic Year at Università Cattolica del Sacro Cuore, Rome campus.
Combining questions about a person's health with data from smartwatch sensors, a new app developed using research at Princeton University can predict within minutes whether someone is infected with COVID-19.
Ecco il podcast della mia intervista per Radio Popolare sul tema del primo trapianto con cuore di maiale geneticamente modificato eseguito dai chirurghi dell'University of Maryland Medical Center a Baltimora
Major project result of fundraising efforts by former Rome mayor Ignazio Marino.
Rome and Philadelphia are more than 7 thousand kilometers apart, but former Mayor Ignazio Marino still thinks about the Capital ...
Orthotopic liver transplantation is the treatment of choice for several otherwise irreversible forms of acute and chronic liver diseases. Early implemented immunosuppressant regimens have had disappointing results with high rejection rates. However ...
Eight years ago we published this commentary, which unfortunately remains sadly topical. Recent events have confirmed that it is urgent and necessary to adopt forward-looking visions rather than deal with emergency solutions.
Management of benign liver tumors represents still an open debate, with no clear guidelines for patient selection, treatment options, and indications to surgical intervention. Usually, most of these diseases are conservatively treated, in view of their lo
I thought to post a few of our scientific manuscripts to share this important innovative procedure that will help thousands of patients suffering from end-stage kidney disease.
A doctor's conduct in his clinical activity, his relationship with the patient, not only serve as a role model for new generations but are all elements that make up his way of being a doctor and they are inevitably influenced by his human nature.
Today I went back to Via dei Fori Imperiali to experience an exceptional experiment patented by Invisible Cities
di Ignazio Marino, aprile 2022
The legalization of cannabis is an urgent and necessary initiative to take an important market away from criminal associations.
di Ignazio Marino, febbraio 2022
La legalizzazione della cannabis è una urgente e necessaria iniziativa per sottrarre un mercato importante alle associazioni criminali.
di Ignazio Marino, febbraio 2022
È vero che gli italiani possono accedere a elezioni in cui è garantita la pluralità di partecipazione e la certezza dei dati, ma le diverse leggi elettorali negli ultimi 15 anni hanno di fatto garantito ai leader di partito la scelta dei candidati.
di Ignazio Marino, febbraio 2022
I took part in a global health forum organised by Jefferson medical students to talk about how Italy has dealt with and managed the pandemic crisis
di Ignazio Marino, febbraio 2022

Prof. Ignazio Marino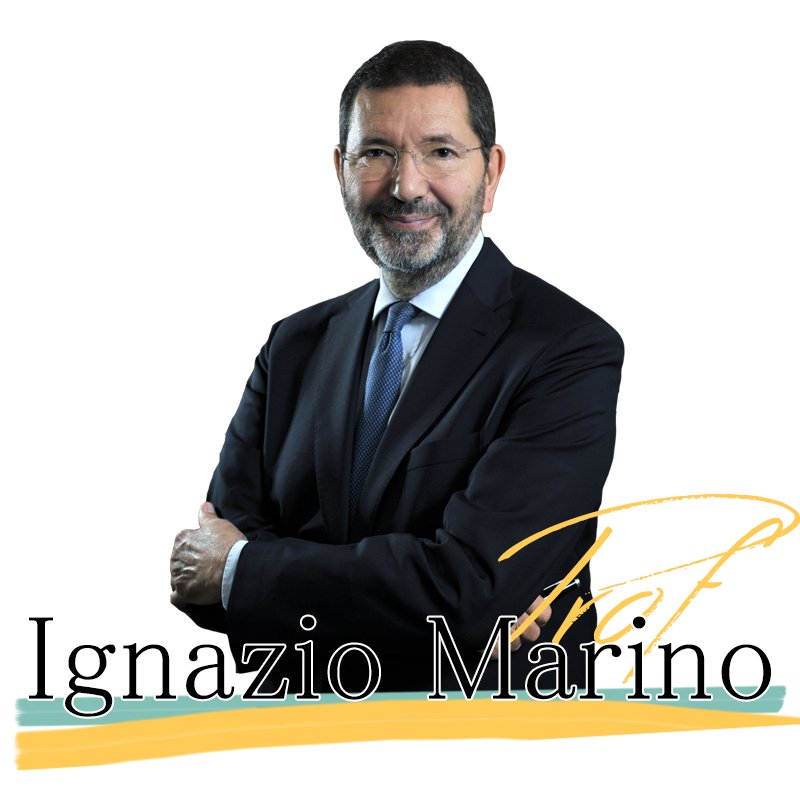 06.60301809
profmarinoignazio@gmail.com
Prof. Ignazio Marino Home page
:
profignaziomarino.com
Facebook Prof. Ignazio Marino
Twitter Prof. Ignazio Marino
LinkedIn Prof. Ignazio Marino
Youtube Prof. Ignazio Marino
Flickr Prof. Ignazio Marino
Tumblr Prof. Ignazio Marino
Blogger Prof. Ignazio Marino
Xing Prof. Ignazio Marino
Pinterest Prof. Ignazio Marino