Ho lavorato molti anni per far sì che anche l'Italia avesse una legge sul testamento biologico. Nel 2006 scrissi una legge per introdurlo in Italia, nel dicembre 2008 lanciai un appello online proprio su questo tema, e finalmente, dopo anni di ...
di Ignazio Marino, gennaio 2019
Purtroppo ci sono casi in cui la vita fugge via e le mani dei medici che provano a rianimare non riescono a trattenerla in un corpo troppo ferito, troppo ammalato. Si deve accettare anche questo, e non è facile, ma è dovere del medico non accanirsi, ...
di Ignazio Marino, dicembre 2018
Rimanemmo colpiti anche dalla personalità di Ignazio Marino, che aveva fatto una grande carriera a livello internazionale eppure conservava una semplicità quasi mistica. Lo ricordo con indosso dei sandali da frate. L'incedere calmo, rassicurante....
di Ignazio Marino, dicembre 2018
Combining questions about a person's health with data from smartwatch sensors, a new app developed using research at Princeton University can predict within minutes whether someone is infected with COVID-19.
Ecco il podcast della mia intervista per Radio Popolare sul tema del primo trapianto con cuore di maiale geneticamente modificato eseguito dai chirurghi dell'University of Maryland Medical Center a Baltimora
Major project result of fundraising efforts by former Rome mayor Ignazio Marino.
Rome and Philadelphia are more than 7 thousand kilometers apart, but former Mayor Ignazio Marino still thinks about the Capital ...
Wanted in Rome talks to Ignazio Marino, who was the centre-left mayor of Rome from 2013-2015 and is now professor of surgery at Thomas Jefferson University in Philadelphia.
Today I went back to Via dei Fori Imperiali to experience an exceptional experiment patented by Invisible Cities
di Ignazio Marino, aprile 2022
The legalization of cannabis is an urgent and necessary initiative to take an important market away from criminal associations.
di Ignazio Marino, febbraio 2022
La legalizzazione della cannabis è una urgente e necessaria iniziativa per sottrarre un mercato importante alle associazioni criminali.
di Ignazio Marino, febbraio 2022
È vero che gli italiani possono accedere a elezioni in cui è garantita la pluralità di partecipazione e la certezza dei dati, ma le diverse leggi elettorali negli ultimi 15 anni hanno di fatto garantito ai leader di partito la scelta dei candidati.
di Ignazio Marino, febbraio 2022
I took part in a global health forum organised by Jefferson medical students to talk about how Italy has dealt with and managed the pandemic crisis
di Ignazio Marino, febbraio 2022

Prof. Ignazio Marino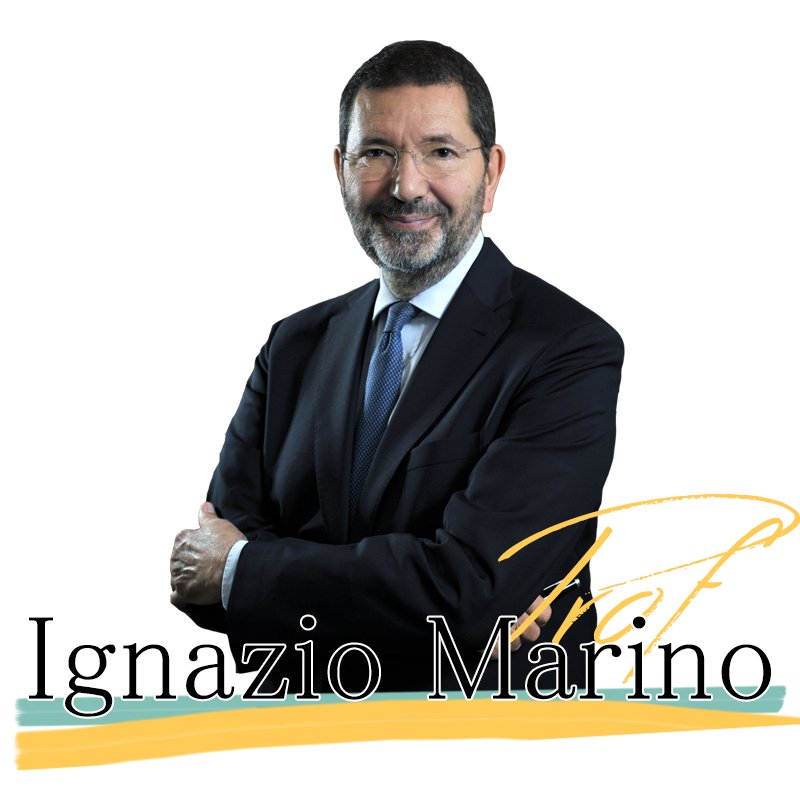 06.60301809
profmarinoignazio@gmail.com
Prof. Ignazio Marino Home page
:
profignaziomarino.com
Facebook Prof. Ignazio Marino
Twitter Prof. Ignazio Marino
LinkedIn Prof. Ignazio Marino
Youtube Prof. Ignazio Marino
Flickr Prof. Ignazio Marino
Tumblr Prof. Ignazio Marino
Blogger Prof. Ignazio Marino
Xing Prof. Ignazio Marino
Pinterest Prof. Ignazio Marino